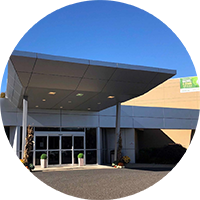 "The staff here at Laurel Brook are terrific!!!!!!! Everyone was just lovely. Kelise from Admissions was very sweet and made everything so easy. I enjoyed the rehab that I was provided here and feel good to go home. The food here is perfect, they even have lactose free milk! The rooms here are like heaven, very comfortable and clean. I was here 20 years ago for my mother-in-law, and since returning to the facility everything has been amazing!"
– Carol Thomas
---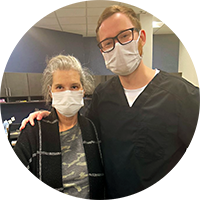 "I have been to a lot of skilled nursing facilities over the years but Laurel Brook is by far the best. I highly recommend this facility to anyone needing a care facility. I was first admitted into Cooper Hospital from a fall. Your team made it a smooth transition for me to get from Cooper to Laurel Brook. The nurses, aides, therapists, and staff overall have all been phenomenal throughout my stay. Everyone is so friendly and helpful, which really shows people care for one another. Lisa, one of my aides, periodically checks on me to ensure I am okay and comfortable. My therapists have been excellent, and unlike other centers, they make the process fun while challenging me. I feel stronger than I once was when I first admitted and confident I will be even stronger at the time of discharge!"
– Victoria "Vickie" Rojas
---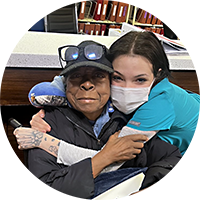 "My stay was good because of aides like Gabby Santiago, whose help was beyond excellent. Her temperament was what you needed being in a somewhat confined environment. When I knew she was my aide for the day, IT MADE MY DAY!"
– Brenda Vick
(pictured with Gabby, CNA)
---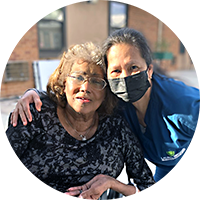 Riza's hard working attitude is best portrayed as dedicated, reliable, and enthusiastic. Riza frequently checks on me, and always comes to my room in a timely manner when I need it. She is kind to my roommate and me and makes sure I am always comfortable. She is someone that truly cares about all of her residents and is a burst of energy that makes you smile! You can depend on Riza along with the staff that cared for me at Laurel Brook. Thank you Riza CNA, Dan LPN, and Maritza LPN!
– Geraldine Harris
---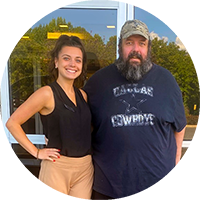 "I met with Alyssa after being settled in and she went through in detail what was going to happen and made sure I understood the roles of each department and made sure I knew my rights and who to go to if I had any complaints or issues. Thank you Alyssa, even just passing each other in the hallway during the day you remembered me by name and never missed a chance to say "hello Tom have a great day". Thank you for all your help!"
– Thomas Platt
---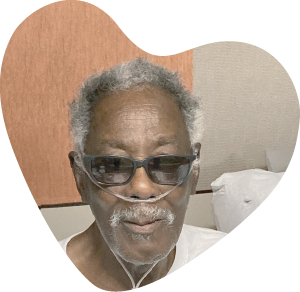 A PULMONARY SUCCESS STORY
"Everyone has done a great job. Therapy was good as well. I had a great stay at Laurel Brook!
Thank You Laurel Brook!"

---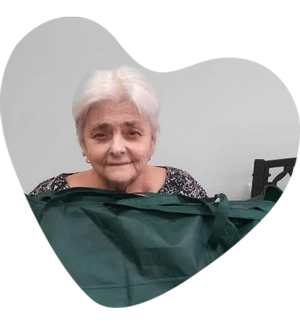 A REHAB SUCCESS STORY
"After being hospitalized from another rehab stay where I declined after catching COVID-19, my daughter and I were provided with a list where Laurel Brook was mentioned. She did some research and after reading the reviews and because they accepted my insurance, we chose Laurel Brook for my rehabilitation.
Between my discharge from JFK Washington Twp. and the rough transport over, I found myself at 11 PM in a new place where I was very uneasy and panicked about where I was. I did experience hospital delirium during this transition. On the first night, my nurse, Jim, comforted me and made it an easy adjustment. Jim and Phil were my two strongest supporters during my whole stay here. The consistency of my nurses like Jim and Lori made my stay comfortable for me. My overnight team, Victoria and Aleah are fantastic, nothing was ever too much trouble for them.
When I got here, I couldn't even take three steps; I thought 'this is it'. Everyone in therapy is unbelievable. They know I like to get up early and they were very accommodating to my schedule. Victoria and Jessica, my social workers, were a pleasure for my daughter to work with."

UPDATE FROM LINDA'S DAUGHTER: Mom is home and putting the work in! She's doing laundry and able to walk down the hall. Thank you for getting all of mom's stuff packed in the cool swag bag!
---
I would definitely suggest Laurel Brook to anyone who needs a Rehabilitation Center!
"After my accident/hospital stay/surgeries, I was told that I had to go to a sub-acute rehabilitation center. To be honest with you I was petrified to hear that. I know that meant I would be away from my family/children. We then found out about Laurel Brook in Mount Laurel New Jersey and heard great things about it. So I decided that's where I was going to go, and that is where I went. I can honestly tell you that I have formed great friendships, as the staff was incredible and the rehabilitation team is excellent! The administrators/department managers go above and beyond to help you with all your needs!"
– Andrea Louglos
---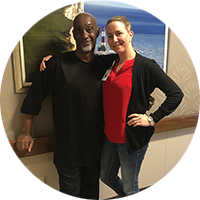 The CKD Difference
"I came out of surgery at Cooper Hospital and was told I needed to start hemodialysis. I didn't know what to expect. Since I got here, Laurel Brook Rehab has been a blessing for me. The fact that they have hemodialysis right on campus, instead of having to transport you somewhere else for treatment, has been so helpful in my recovery. Everyone, from the techs to even the nurse navigator that helped plan my discharge, was great! Nurse Diane on the dialysis wing was the best! I was really grateful for the opportunity to rehab at Laurel Brook and now I have made a full recovery. I no longer need dialysis at all and am going home! I knew it was meant for me to be here!"
– Darryl Smith
---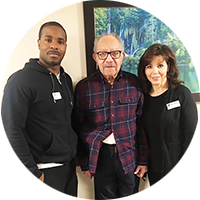 "I came to Laurel Brook from Deborah Hospital after surgery for cardiac milrinone rehab. I had a good stay while I was here. I was really happy to be in a private room! Dr. Horwitz, the in-house cardiologist, was helpful throughout my stay. I saw him once a week in my room to check that everything was going okay. I also saw the nurse practitioner – she took my vitals and checked on the milrinone pump. Even the therapists were good; they took me to my home to do an evaluation to make sure I was safe to return.
Thank you to the entire Cardiac Rehabilitation Team at Laurel Brook Rehabilitation for helping me get back to me!"
– Shan Jacks
---
"Everything was excellent about my stay! Both my twin sister and I have been here for rehab and would come back again. The renovated private rooms are very nice. I've been to three different rehab facilities and Laurel Brook is the best – I wouldn't go anywhere else!
From the therapy to the nursing staff, everything has been great! Even the CNAs were good to me. My Case Manager Kathy has helped me from the start of my rehab to my discharge home, today. Thank you to everyone who has helped me get better!!"
– Joyce Hunter
---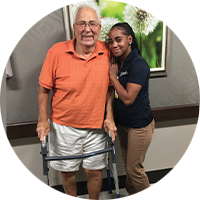 "Laurel Brook was my selection for my post surgical rehabilitation needs! Thanks to a friend's recommendation, my choice was an easy one. I met a lot of pleasant and helpful people throughout my stay; people, like the chef who went out of his way to accommodate my food preferences. My rehabilitation plan provided me just what I needed.
I would recommend Laurel Brook to anyone requiring rehabilitation!"
– Thomas Kulinski
---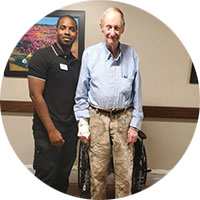 "The first time I fell, it was April and I was going down my front steps when I fell face first and hit my head. Since I am on dialysis, I told the hospital I wanted to go somewhere with dialysis in the building – they recommended Laurel Brook! The food was good, and the staff were very nice. My first experience here was great! While I was here, it was my birthday and Jackie, the dialysis transporter, got all the aides together to sing "Happy Birthday" to me. That made me feel really good. This is my second time here now, I came back in August after another fall when I couldn't get up and my daughter had to call 911.
The newly renovated dedicated dialysis wing is a great new feature! We don't have to go farther than down the hall to get to our treatment! I would come back to Laurel Brook any time I need rehab!"
– Ronald Harding
---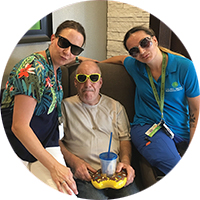 "Working in the gym with everyone I reached my goal of getting stronger and now I can go back to work and am very excited! I like that therapy took me outside to practice walking around the parking lot, it made me feel safe. The food at Laurel Brook was also good, Arthur serves up a great breakfast. My favorite day was the Labor Day Picnic – do you like our sunglasses?!"
– William Dellorfano
---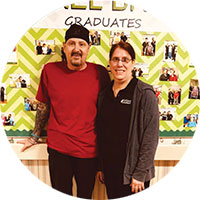 "I was admitted to Laurel Brook after being transferred from Virtua Memorial Hospital in Mt Holly, NJ. The first evening I shared a room and was very apprehensive about staying at Laurel Brook because I had never been in a rehab facility before. All of the staff quickly made me feel at ease and were friendly, kind and professional the entire visit. I recently told Dr. Blank that I feel Laurel Brook is a wonderful facility. I really cannot say enough kind things about the facility and all of its employees and the way I was treated. I was made to feel "at home" for the five weeks I spent here, and although I am being released and am excited about going home to my own home, bed, and family – I know a large part of me will miss Laurel Brook. I will always have very fond memories of the nurses aides, all employees, and physical/occupational therapists.
Dr. Blank stated, "Here at Laurel Brook, we are not perfect but we try hard". I must add, that they not only try hard but they succeed with flying colors! I would highly recommend Laurel Brook to anyone needing the best in high-quality care."
– Henry Mafffetone
---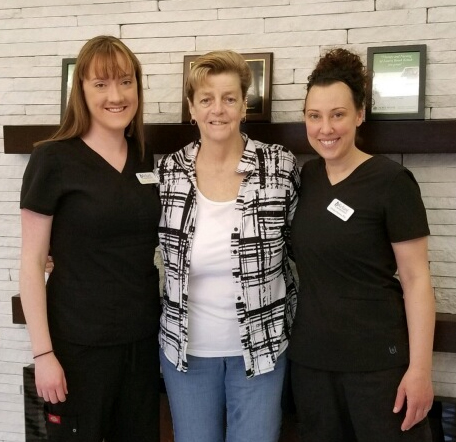 "The staff here worked with me with such patience and compassion!"
I arrived at Laurel Brook with several severe medical conditions including bronchopneumonia. I was in such a weakened condition, I could not imagine where the strength would come from to be physical again. I was able to become independent again. Every therapist works hard and respects each patient's limits, does not push them, encouraging us to reach the next level. I have come a long way and feel confident to function on my own thanks to the hard work of the staff here. I met some great people that do great work. My thanks to all who put up with me! I would recommend Laurel Brook to others who find themselves in need of rehab!
Carol Cook
---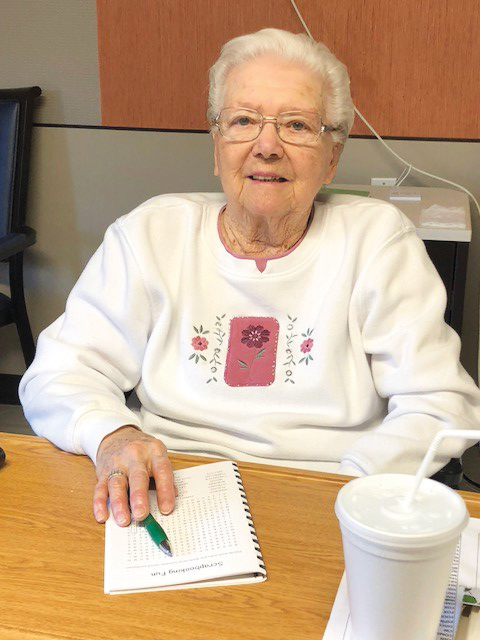 "I'd be happy to recommend Laurel Brook to anyone who has to make a choice for rehab."
Everyone has been very caring and very accommodating for every time I needed help. I enjoyed therapy very much which was very helpful to getting back to living a normal life again. I'd be happy to recommend Laurel Brook to anyone who has to make a choice for rehab. I was surprised and happy to participate in the filming of Laurel Brook's first commercial as well!
Muriel Dougherty
---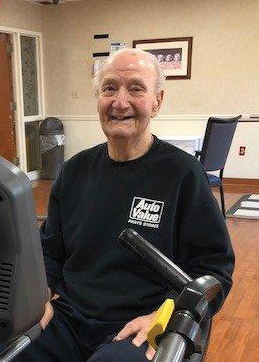 "Therapy and Nursing at Laurel Brook Rehab are great!"
Everyone is nice, my experience has been excellent! Therapy and Nursing are great and the food is good as well. I would recommend Laurel Brook Rehab to my friends or anyone that needs therapy.
Anthony Cavallo