Home
>
News & Events
>
Upcoming Event: Rehab Patient Reunion Luncheon – 11/12
Upcoming Event: Rehab Patient Reunion Luncheon – 11/12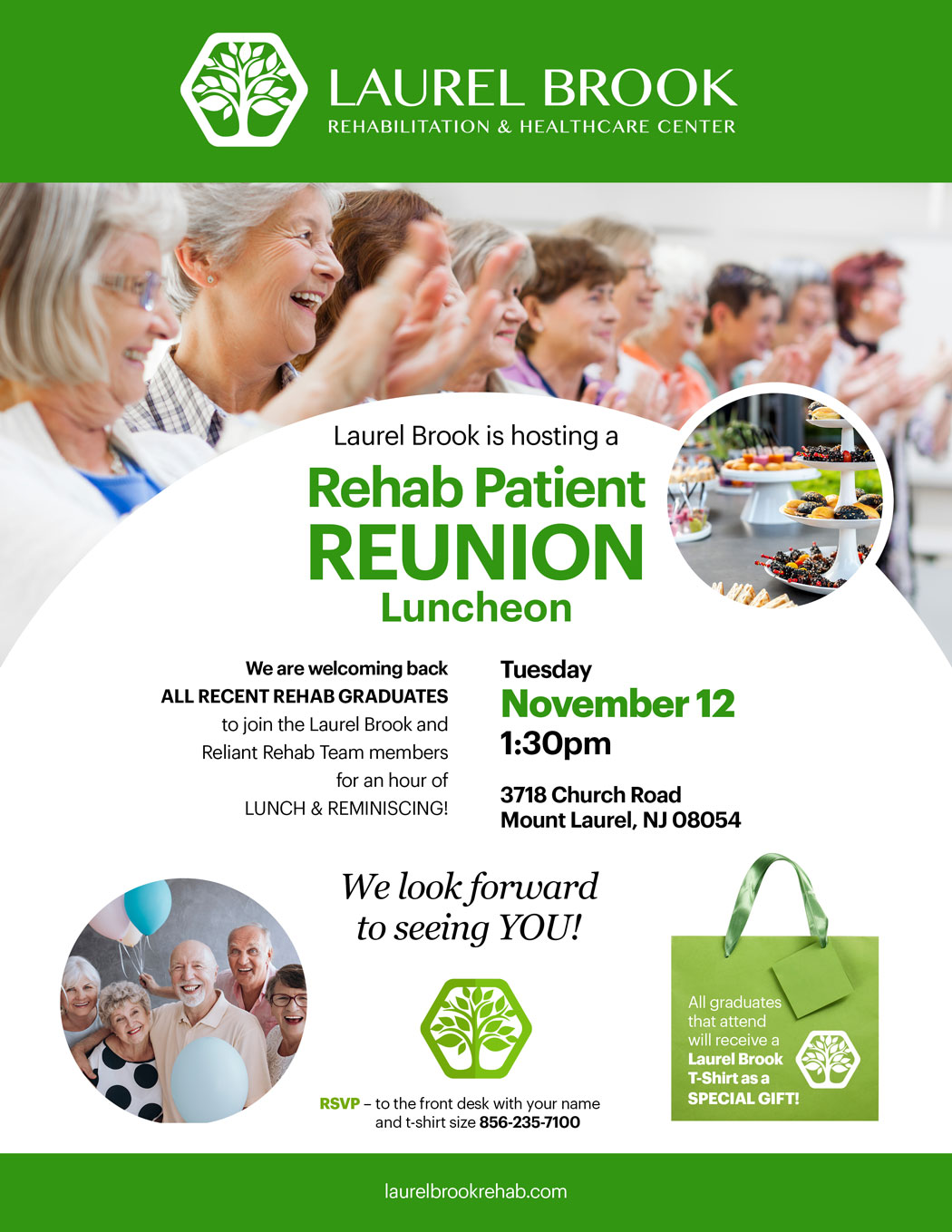 Laurel Brook is hosting a Rehab Patient REUNION Luncheon
We are welcoming back ALL RECENT REHAB GRADUATES to join the Laurel Brook and Reliant Rehab Team members for an hour of LUNCH & REMINISCING!
Tuesday, November 12 at 1:30pm
3718 Church Road, Mount Laurel, NJ 08054
We look forward to seeing YOU!
RSVP – to the front desk with your name and t-shirt size 856-235-7100
All graduates that attend will receive a Laurel Brook T-Shirt as a SPECIAL GIFT!